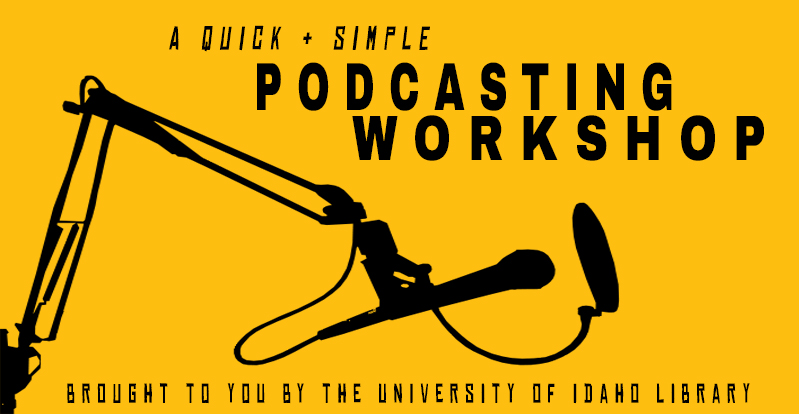 Welcome to the University of Idaho Library's Podcasting Workshop!
Here, you'll find all the information you'll need to create a simple podcast (as well as a few additional resources to help you along).
A quick overview of what you'll find here:
Links to the (free!) software we recommend downloading
How to capture and store the audio you'll be using
How to edit the audio (i.e. trimming, cutting, and moving it around)
Mixing the main audio with other audio (like voice-overs, music, etc.)
How to bounce the finished project down to a simple, shareable audio file
If you complete this workshop and still have questions, please contact UI Library's Digital Project Manager, Corey Oglesby.
Hosted by University of Idaho Library, 2019.
---
Theme: workshop-template-b by evanwill is built using Jekyll on GitHub Pages. The site is styled using Bootstrap with FontAwesome icons.
Content: CC BY-SA Corey Oglesby 2019 (get source code).